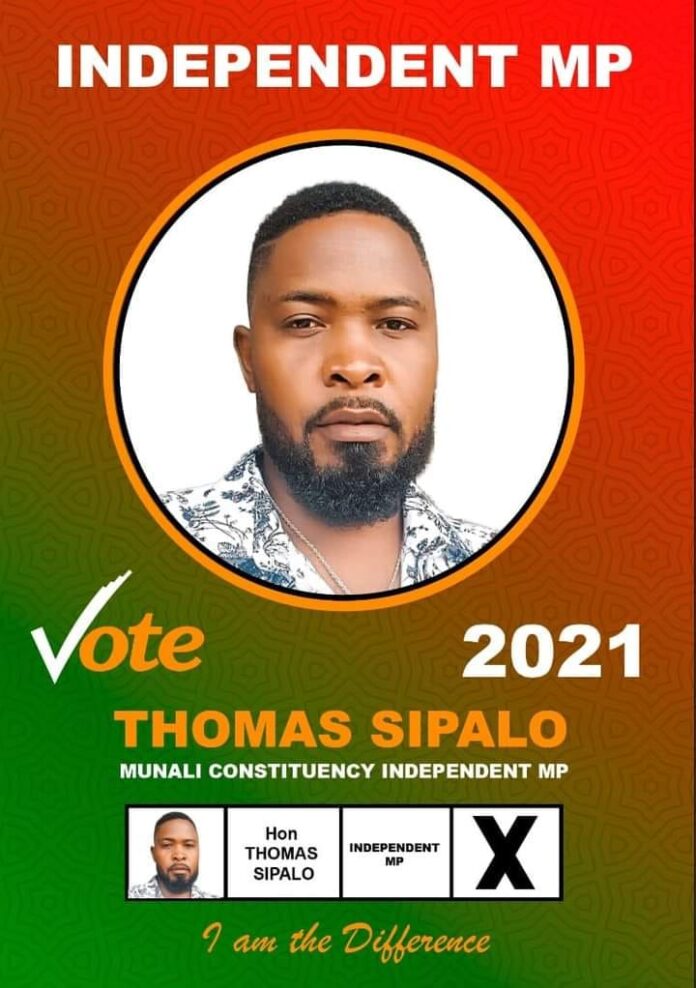 MUNALI ASPIRANT SIPALO CRIES OF BEING MOCKED AS A WIDOWER
… I never applied for my wife to die- Difikoti.
COMEDIAN-turned politician Thomas Sipalo alias Difikoti has complained of being mocked by his competitors for being a widower.
Mr Sipalo who is Munali constituency independent aspiring Member of Parliament says it is unfortunate that his opponents have chosen to attack his character instead of practicing Issue-based Campaigns.
"I have always advocated for peace,love and honesty as we do our campaigns from the day I started my door to door campaigns I've never insulted,mocked,disrespected or attacked any of my rivals personality or vulnerability,my politics is purely issue based and not personal attacks.
Unfortunately some of my competitors instead of explaining to the constituents how they wish to develop and represent the people of Munali they are finding it so cool to mock my being alone without a wife as if I appllied for my her to die," Mr Sipalo said.
"Yes am a widower so what? Will mocking me win you votes?
people want to hear real issues not character assasination and personal attacks.
I dont want to join a band wagon of psychological loosers who can't explain and sell themselves but would rather start attacking other candidates persona," added Mr Sipalo in a Facebook post this morning.
Mr Sipalo is among the four aspiring independent candidates in Munali who are facing the likes of UPND's Mike Mposha and Patrick Samwimbila from the ruling Patriotic Front.
Source: New Age Newspaper