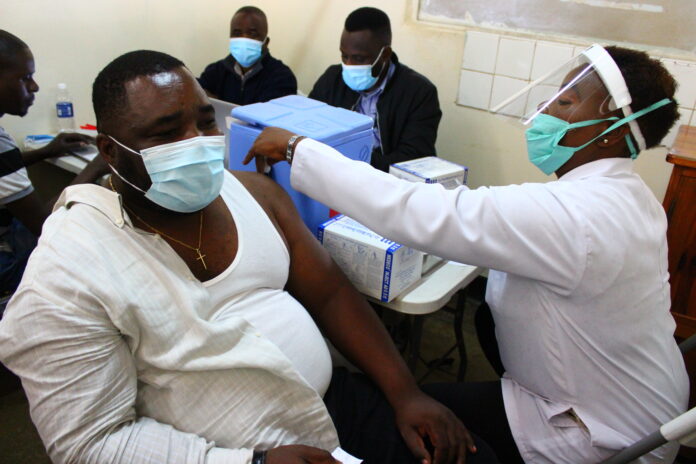 Lusaka Lawyer Dickson Jere who is also PF aspiring candidate today led the people of Matero in taking Covid-19 vaccination at the Level 1 Hospital.
Jere took the lead when the centre for Covid-19 vaccine opened on Tuesday with frontline staff being given priority for the vaccine. Jere led group of elderly people from the constituency in taking the vaccine.
"The response is slow as most people still skeptical. We need a lot of education and sensitisation," Jere said after he took the jab.
By 16:00 hours, only 60 people had taken the vaccine in Matero, which saw some of the expatriates taking advantage of the situation by getting vaccines for entire family.
Jere appealed to the elderly people to take advance of the vaccination executive by government, which is free, to make sure they get the jabs before another wave comes in winter.