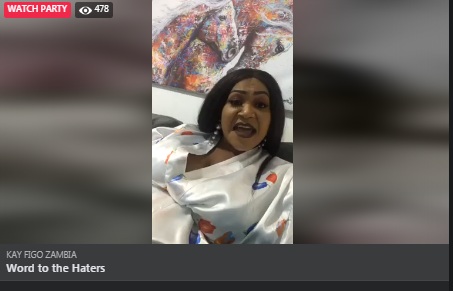 DOWNLOAD MP3 DOWNLOAD
Music artist Kay Figo who is still the record holder of being the first Zambia artist to reasch 8million views on YouTube today fumed at people who write negative stuff about her.
In a live video on her Facebook page monitored by ZED GOSSIP, the artist wondered why many people especially some ladies have continued with the trend of writting silly stuff to demean her. She disclosed that people have to learn to mind their business unlike hating her for apparent no reason.
Recently Kay Figo, had dosclosed that she has no time to reply to negative stuff to those who hate here.
I NO LONGER READ COMMENTS – KAY FIGO
The video stream attracted alot of views as she called people all sorts of names.