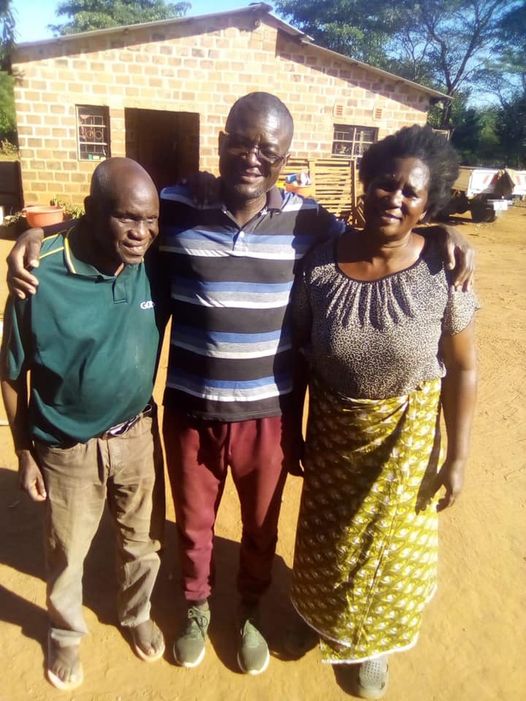 The family of Kenneth Maduma a Zambian veteran journalist and former ambassador is dismayed with the misrepresentation of an image that is making rounds on social media that the man is in need of help.
The picture was allegedly shared by another Zambian journalist Kennedy Limwwanya and got picked by some bloggers saying the man needs help after serving the nation for many years.
But his daughter Thandiwe Maduma, has dismissed malicious reports stating that the father is aging peacefully at his farm in Ten miles and does not need any help. In a post seen by ZED GOSSIP, she has demanded an apology from all those who have said bad stuff about her father and urged some people to be factual before they post stuff on social media.
She posted below:
It is with displeasure that I write this:
Firstly as Maduma family we would like to distance ourselves with the article that Zambia Reports has put up and also Kennedy Limwanya' post.
Kennedy visited Mr. Maduma at his farm yesterday for business and later took that photo then shared it out of excitement I guess.
What we don't understand is how the photo has been misinterpreted and articles being written for the likes and to make headlines.
We appeal to Zambia Reports to be accurate and write correct information especially about public figures such as Mr Maduma.
Mr. Maduma is currently at his farm with his wife and doesn't need any help(help in what context? Or what problems is he facing?).
We therefore, expect an apology rendered to the family for trying to tarnish the veterans name, a name he worked hard for.
We are equally dismayed with the comments and to the "commenters" please note that some social media posts are cooked up for the likes.
Thank you.