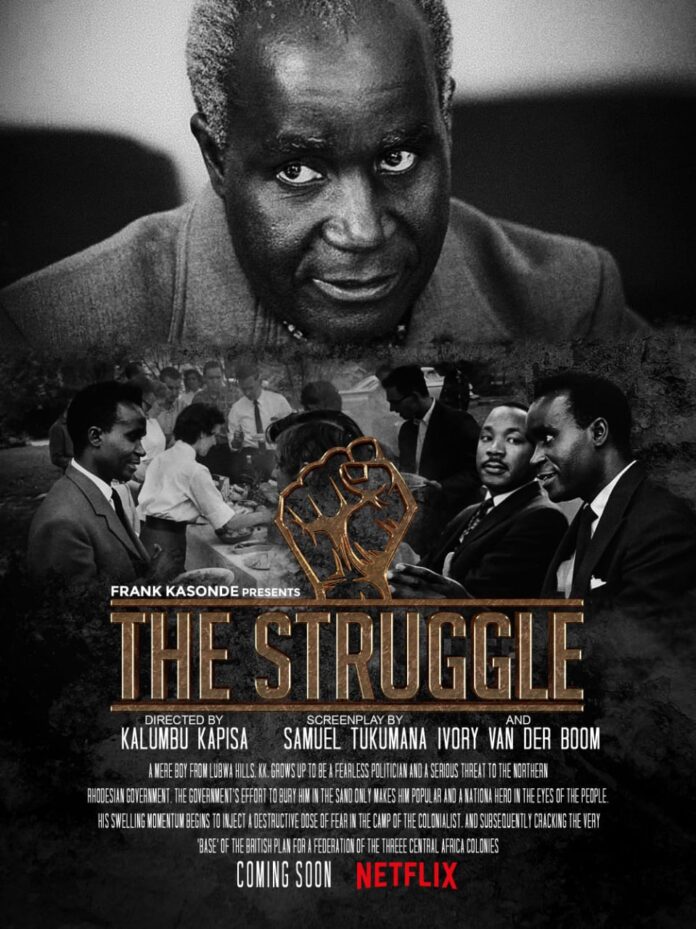 -Disappointment Expression-
The Zambian, South African based filmmaker and producer Mr. Frank Kasonde expresses his disappointment towards the government.
Mr. Kasonde , who was trending on social media and international news a few weeks ago with a remarkable and profound film project entitled "The Struggle " aimed at reliving Zambian pre-independence events by depicting the historical life of Zambia's first republican president His Excellency Dr Kenneth Kaunda , to be starred by a Benin and Hollywood actor Djimon Hounsou ; highlighting Dr. Kaunda's contributions and achievements during the liberation struggle for Zambia and Africa as a whole.
Mr. Kasonde , expresses his disappointment with the government's failure to support his great cause of documenting the most important part of our heritage 'History ' after appearing on the national television ZNBC, News Papers, social media and countless letters sent to the statehouse for a possible meeting with the head of state the president His Excellency Edgar Chagwa Lungu ; requesting for a presidential endorsement which will assist with the resources mobilization as well as to be granted access during production shooting in sensitive places like the state house itself, national museums, airports,prisons , highways etc.
Mr Kasonde says, he left Zambia because the government never took interest in supporting his vision of showing gratitude and honouring the freedom fighters with a movie, which will expose our Zambian landscape, tourism, arts , talents and cultural values at the world stage ; therefore he found his own way on making progress in South Africa working with some of the renowned producers and actors from different parts of the world.
Kasonde , later received calls from some of our government officials who claimed to want to help him and the film project; later requested him to come back home to get the government's support and backing but he says he has been in Zambia for four solid weeks now and meeting most them but non of them seems to be assisting in any way regarding the setting up of an appointment with the head of state or any other kind of help to make this long-awaited film project a success with the vision to enrich and benefit this young generation and generations to come.
"I don't blame the president, he says but I blame the people in place of power to make sure such great ideas are given the attention that they need. I honestly regret coming back here because South Africa was working out just fine for me with people who respect and understand the valve our Africa history.
I am coming to social media because that's the only voice we have left in this nation to talk about real issues because most of our leaders only have themselves in their best interest, it is very disappointing because a large number of most people who don't value the worth our freedom fighters and our history comes from here then respect and honour come from the outside world.
We are still appealing to meet with the head of state directly on social media because all the necessary formal channels haven't bared fruits. we believe this production can't be profoundly done outside the seating government's blessings.
We look forward to meet and discuss with the head of state His Excellency the president the future our national history"
https://www.facebook.com/TheStruggleKK/