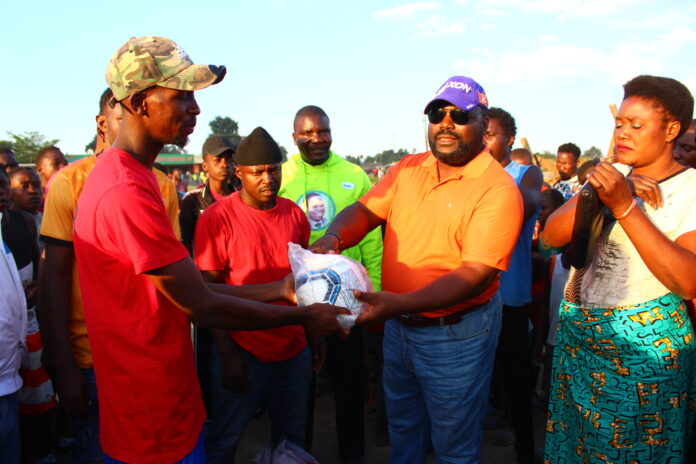 PROMINENT Lusaka based lawyer and Matero Constituency aspiring member of parliament Dickson Jere on Monday afternoon graced the 2021 Easter Football tournament staged at ZECCO Grounds in George compound of Matero Constituency.
Jere assured the players that more similar tournaments will be organized to help keep the youths busy unlike them indulging in illicit activities such as drug abuse, and theft.
And Jere presented a full set of jerseys to the winners and further went on to give all the participating teams balls each.
The final match was between Euro and Buya and Euro beat Buya 2-1 to reign supreme.
Meanwhile, Jere was received to a thunderous welcome when he reached the football grounds. Youths kept on calling his name which has become a household name in Matero constituency. The youths called on him once adopted by the PF and subsequently elected as area member of parliament to consider looking into their plight which other lawmakers have failed to honour such as working on roads, play parks, and other empowerment programmes.