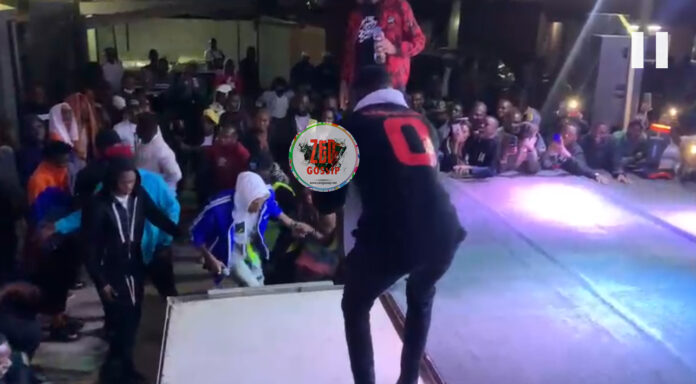 Overzealous fan attempts to pull Yomaps off stage
Drama nearly erupted at East Point over the weekend when an unknown lady attempted to pull YoMaps as he stepped on stage ZED GOSSIP can reveal.
The singer was being introduced by King Dandy who was the MC of the night.
The moment his current hit track was being played the fan stopped Yomaps from getting on stage as he only escaped from her hands with the help of security officers.