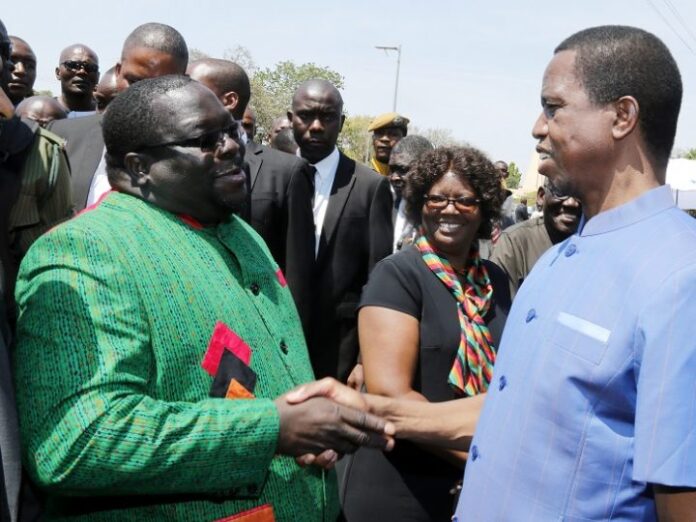 PUBLIC GATHERING SUSPENSION WELL INTENDED- LUNGU
By Samuel Khwawe
President Edgar Lungu says restriction of public gatherings is not out of malice to bar political parties from campaigning but protect lives of the people.
The Head of State said this in Nyimba District immediately after landing on his four-day working visit to Eastern Province.
President Lungu has begged the people not to listen to those who are saying that there is no Covid-19 as lives are being Lost in Zambia due to the pandemic.
He says life is more important and urged the people to follow the five golden rules of Masking up all the time, social distancing, washing hands, sanitizing frequently, among others.
Meanwhile, President Edgar Lungu says Government will continue to provide universal health coverage.
He says access to quality health care is what the Government wants to see and will continue to provide medicines and health infrastructure across the country.
He said this when he inspected Nyimba District Hospital.
Diamond TV